Removing technological barriers to efficient large-scale LV vector production
Cell & Gene Therapy Insights 2022; 8(5), 637–647
DOI: 10.18609/cgti.2022.097
Scott Jeffers, Emily Jackson-Holmes, Rakel Lopez de Maturana, Steve Milian, Margherita Neri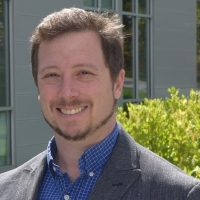 Scott Jeffers
Chief Technology Officer, GenSight Biologics
I impact human health. Losing my father to lung cancer, and my grandmother and uncle to pancreatic cancer, I feel compelled to eradicate human suffering. Gene therapy will extend and improve life and cure the incurable. Throughout my international research career, I have worked on numerous projects expanding the understanding of viruses (Ebola, RVFV, CCHFV, Hantaan, and SARS). I hold two US patents for gene therapy vectors. I have worked with numerous biotech and pharma companies to bring novel gene therapies to the clinic (process development, scale-up, and tech transfer, regulatory filings) both at clinical and commercial stages, for rare monogenetic diseases. In my increasing responsibility roles, I lead teams that utilize novel techniques and approaches including single-use suspension and adherent cell bioreactors, and adherent cell culture in Hyperstacks and CF, to produce viral vectors, such as AAV, Adenovirus, Lentivirus, Retrovirus, Herpes virus. My teams purify viral vectors using many different modalities (membrane chromatography, affinity chromatography, IEX chromatography, tangential flow filtration, depth filtration, and centrifugation). I simultaneously manage multiple projects, lead multi-disciplinary teams, work with cross-functional teams (upstream and downstream manufacturing and process development, QC, QA, and Engineering) and collaborate with leaders across the globe.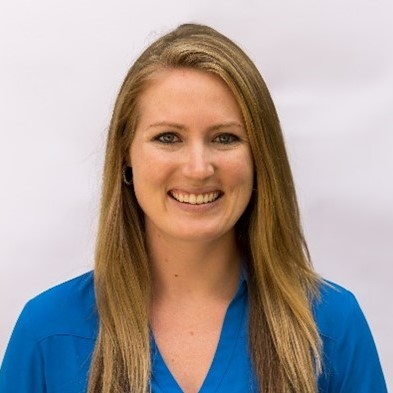 Emily Jackson-Holmes
Associate Product Manager, Thermo Fisher Scientific
Emily Jackson-Holmes, PhD is an Associate Product Manager in Cell Biology within the Life Sciences Solutions Group at Thermo Fisher Scientific in Carlsbad, California. She supports the Viral Delivery Portfolio, which includes mammalian, suspension-based complete systems for lentivirus production (LV-MAX™) and adeno-associated virus production (AAV-MAX). She has over 9 years of experience in life sciences research and technology development. Dr. Jackson-Holmes holds a Ph.D. in Chemical & Biomolecular Engineering from the Georgia Institute of Technology and a B.S. in Chemical-Biological Engineering from the Massachusetts Institute of Technology.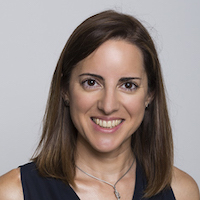 Rakel Lopez de Maturana
Quality Control Director & QP, VIVEbiotech
Doctor in Pharmacy (2003, University of Leeds). She started off her research activity in Pharmacology, studying the structure and function of G protein-coupled receptors (GPCRs) (Leeds, 1998-2002, MRC Edinburgh, 2002-2004). She has investigated the mechanisms of pathogenicity in neurodegenerative diseases for more than 10 years; first in Alzheimer's disease (CIMA University of Navarra, 2005-2009) and later in Parkinson's disease (Inbiomed Foundation and VIVEbioTECH, San Sebastian-Donostia, 2009-2016).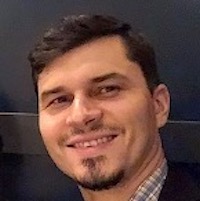 Steven G. Milian
Senior Staff Scientist (Process Sciences), Science & Technology Pharma Services Viral Vector Services Thermo Fisher Scientific
Mr. Milian has over a decade of experience working with insect and mammalian viruses. He has extensive experience in quality control and analytical development for cell and gene therapy products. His current focus is on establishment and development of advanced biochemical and biophysical methods for viral vector analytics. Mr. Milian received his master's degree in medical science from the University of South Florida, School of Medicine and received a BS in zoology with a concentration in biochemistry and physiology from the University of Florida.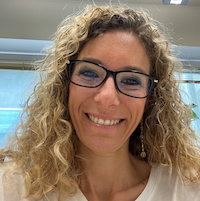 Margherita Neri
Vector Process Development Manager, AGC Biologics
Margherita Neri is vector process development manager in MolMed. She joined MolMed in 2012 working in the Quality Control Unit and then in Development Unit. She gained knowledge and experience in the design of vector production processes. She is involved in the process development and industrialization of large scale production of lentiviral and AAV vectors in compliance to GMP requirements.She holds a degree in Pharmaceutical Biotechnology from Università degli Studi - Milano and a Ph.D. in molecular medicine with a study on gene therapy for lysosomal storage disorder