Cell & Gene Therapy Commercial Insight – June 2018
Cell Gene Therapy Insights 2018; 4(6), 607-626.
10.18609/cgti.2018.059
Providing a critical overview of the sector's commercial developments – M&As, licensing agreements & collaborations, financial results, IPOs and clinical/regulatory updates, with commentary from our Expert Contributors.

CELL THERAPY
Mark Curtis. Financial Portfolio Manager, Emerging Technologies, Lonza AG, Switzerland
The string of successful financings continued in the month of June with both Neon and Autolus closing IPOs totaling more than $250 million, and Carisma closing a Series A of $53 million. In other news, Brainstorm Cell Therapeutics was ultimately not able to provide access to its NurOwn technology through the recently enacted Right-to-Try (RTT) legislation signed into place by Trump on May 30 of this year. While Brainstorm was able to meet three of four criteria required to successfully utilize the RTT pathway, including tapping into experienced clinical trial sites, educating patients on benefits and potential risks, and limiting access to patients that do not meet clinical study inclusion criteria, the company was unable to identify an alternative funding source for patients unable to pay for the therapy themselves. While RTT is a step in the right direction in terms of addressing indications of high unmet need, one wonders how useful the pathway will prove to be given that most, if not all, technologies intended to be administered under RTT will be high cost by their nature.

GENE THERAPY
Richard Philipson. Chief Medical Officer, Trizell Ltd, UK
This month sees two companies receive Regenerative Medicine Advanced Therapy (RMAT) designation for their products – Nightstar's treatment for choroideraemia and Voyager's treatment for Parkinson's disease. The RMAT designation, which requires preliminary clinical evidence that indicates that a therapy has the potential to address unmet medical needs, was established in the 21st Century Cures Act and builds on other mechanisms to expedite drug development and approval such as Breakthrough Therapy and Fast Track designations. Elsewhere, some good news for Solid Biosciences with the lifting of the FDA's clinical hold on its Phase I/II trial in Duchenne muscular dystrophy; the company is in a race with Sarepta and Pfizer, which are both developing competing mini- or micro-dystrophin gene therapy treatments, with preliminary data from Sarepta's product already looking very encouraging.
DOI: 10.18609/cgti.2018.059
Citation: Cell Gene Therapy Insights 2018; 4(6), 607-626.
---
DATA FROM ATARA SHOWS POSITIVE LONG-TERM OUTCOME IN PHASE II STUDIES OF PATIENTS WITH EPSTEIN–BARR VIRUS ASSOCIATED POST-TRANSPLANT LYMPHOMAS
Atara Biotherapeutics presented data at the 23rd Congress of European Hematology Association, demonstrating positive long-term outcomes including durable remissions and encouraging safety findings from two Phase II studies of tab-cel™, an off -the-shelf T-cell immunotherapy for the treatment of Epstein–Barr virus (EVB) patients.
The study comprised patients with EBV-associated post-transplant lymphoproliferative disorder (PTLD) following allogeneic hematopoietic cell transplant (HCT) or solid organ transplant (SOT) who failed first-line therapy. 1- and 3-year overall survival for tab-cel™ treated patients with EBV + PTLD following HCT who failed first-line therapy was 68 and 55%, respectively. The expected median survival for patients with EBV + PTLD following HCT who failed first line therapy is 16 to 56 days. For patients with EBV + PTLD following SOT who failed first line therapy, the 1- and 3-year verall survival after treatment with tab-cel™ (n=14) was 64 and 43%, respectively, with a median survival of 21.3 months, which compares favorably to the expected 12- to 13-month median survival in patients with EBV+ PTLD following SOT.
Safety findings were consistent with previous reports of these studies with no new signals noted with additional follow up.
Atara expects results from the first tab-cel™ Phase III study and submission of an EU conditional marketing authorization application in the first half of 2019.
---
First Patient Treated in ISCO's Thirs CoFIRST PATIENT TREATED IN ISCO'S THIRD COHORT OF PARKINSON'S DISEASE STEM CELL TRIAL
The International Stem Cell Corporation have dosed the first Parkinson's disease patient in its third cohort of the Phase I clinical trial for ISC-hpNSC. The product is a highly pure population of stem cells derived from human parthenogenetic stem cells, manufactured under cGMP conditions, designed to increase brain dopamine levels through the neuroregeneration of dying dopaminergic neurons.
The dosage of this patient, who has received the largest dose of cells so far, follows a review of safety data of the first and second recipient cohorts. Four patients made up the first cohort and all have entered the follow-up phase, while three patients from the second cohort have completed the 6-month evaluation, and the study will conclude after the dosing of the last three patients of the third cohort, planned to be complete by the end of 2018. The primary endpoints of this study are dose escalation safety and preliminary efficacy.
"We continue to see encouraging signs of improvement that are dose-dependent, with patients with higher dosage performing better on average than patients with lower dosage," commented ISCO's Executive Vice President and Chief Scientific Officer Russell Kern.
---

The US FDA lifts clinical hold on Solid Biosciences' Gene Therapy Phase I/II clinical trial
The FDA has lifted the clinical hold on IGNITE DMD, Solid Biosciences' Phase I/II clinical trial for SGT-001, a gene therapy developed for the treatment of Duchenne muscular dystrophy (DMD).
SGT-001 is a novel AAV gene transfer under development for the treatment of the underlying cause of DMD, a mutation resulting in the low or no production of the protein dystrophin. The gene transfer delivers a synthetic dystrophin transgene, microdystrophin, which encodes a functional protein surrogate expressed in the muscles and stabilizes essential associated proteins. So far data have suggested that SGT-001 could potentially slow or stop DMD progression, regardless of patient age or stage of disease.
The FDA had previously placed a clinical hold on the trial following a reported serious adverse event (SAE) in the first dosed patient, who experienced a reduction in platelet count followed by reduced red blood cell count, transient renal impairment and evidence of complement activation. However no signs of bleeding or blood clotting were reported, and the patient remained clinically stable and generally asymptomatic during the event.
"After a thorough analysis of the clinical and laboratory data for the patient, I am confident the event was easily monitored and medically manageable. Our patient quickly returned to his normal activities and planned study assessments. We look forward to continuing the IGNITE DMD study and providing additional children and adolescents with this promising investigational therapy," said Barry Byrne, MD, PhD, Director, University of Florida Powell Gene Therapy Center and Professor, Pediatrics and Molecular Genetics & Microbiology at the University of Florida College of Medicine.
Solid Biosciences have made changes to the IGNITE DMD protocol following the lift of the clinical hold, and now expects initial data from a pre-specified interim analysis of the trial in the second half of 2019.
---

Nightstar Therapeutics granted RMAT designation for retinal disease gene therapy
Nightstar Therapeutics announced the FDA has granted RMAT designation to NSR-REP1, a treatment for choroideremia (CHM).
CHM is a rare and degenerative retinal disorder that leads to blindness, primarily affecting males and there are currently no treatments available. CHD is caused by mutations in the CHM gene encoding for REP1, a protein important for intracellular protein trafficking and waste product removal from retinal cells. In its absence, RPE cells die and the overlying retina degenerates, resulting in progressive vision loss.
The RMAT designation was based on clinical data from the completed Phase I/II trials for CHM patients treated with NSR-REP1 and disease progression for untreated patients, which supported the maintenance and improvement of visual acuity. In data from 32 treated patients, over 90% maintained their visual acuity over a follow up period of 2 years, with substantial visual acuity improvements reported in some patients.
NSR-REP1 is now currently in Phase III development, and CEO Dave Fellows commented on the RMAT designation:
"We look forward to working closely with the FDA to discuss the NSR-REP1 development program and to determine how we can accelerate the pathway for making NSR-REP1 available to choroideremia patients."
Nightstar are also evaluating a second product – NSR-RPGR, in a clinical trial for the treatment of X-linked retinis pigmentosa which affects roughly one in 40,000 people.
---

Bluebird bio present promising new results from its LentiGlobin gene therapy trial
New data presented at the Annual Congress of the European Hematology Association suggests the underlying genetic cause of transfusion-dependent β-thalassemia (TDT) and non-β0/β0 genotypes may be addressed by a one-time treatment with bluebird bio's experimental gene therapy, LentiGlobin, with bluebird aiming to file for EU approval in late 2018.
LentiGlobin, is an experimental treatment for TDT, a rare and debilitating blood disorder, and sickle cell disease. These results come from two clinical trials, Northstar (HGB-204), and Northstar-2 (HGB-207). The phase I/II Northstar trial, was conducted in the USA, Australia and Thailand with 18 adults and adolescents treated and monitored for the evaluation of safety and efficacy post-LentiGlobin infusion. Northstar-2, a Phase III clinical trial, is being conducted on 11 patients, with the aim to enrol 15 adults and eight adolescents in total, and to meet transfusion independence (total hemoglobin levels of minimum 9 g/dl without red blood cell transfusions for at least 12 months).
bluebird bio announced this data ahead of the conference, which was delivered in a presentation by Franco Locatelli, MD, PhD, of the IRCCS Ospedale Pediatrico Bambino Gesù of Rome, Italy. Of the 18 patients in the Phase I/II Northstar study, eight out of ten went without blood transfusions for up to 3 years. The safety profile remains consistent myeloablative conditioning with single-agent busulfan, with no reported cases of graft-versus-host disease. In the second Phase III Northstar-2 study, data shows that, of the 11 patients, seven out of eight are able to produce normal/near normal hemoglobin amounts after 6 months' follow up, and are transfusion independent, with a similar safety profile seen in the Northstar study, with no grade 3 or higher drug product-related adverse events observed.
Lead Investigator Professor Locatelli said of the results: "We are now seeing more than 3 years of data from the Northstar study indicating that LentiGlobin therapy may enable long-term transfusion independence … these results hold the promise to change the natural history of many patients with this severe genetic disorder of hemoglobin production."
bluebird bio seeks to file LentiGlobin for regulatory approval from the EMA in the second half of 2018. David Davidson, MD, bluebird's chief medical officer, said "We are on track to submit a marketing authorization application in the EU later this year, and we continue to work closely with clinical investigators and regulatory authorities to complete our ongoing clinical trials and bring this important treatment option to patients as soon as possible,".
---

Voyager receives RMAT designation for Parkinson's gene therapy VY-AADC
Voyager Therapeutics has been granted RMAT designation for Parkinson's gene therapy candidate VY-AADC. The Regenerative Medicines' programme was established recently, granting treatments that fall within the category the incentives included in the FDA's Fast Track and Breakthrough designations.
VY-AADC is an AAV-mediated therapy delivering the AADC gene in a single administration. The gene is involved in converting oral levodopa to dopamine in the brain. As AADC levels are reduced in Parkinson's patients, this conversion is severely limited. It is hoped that delivery of the gene directly to the location of dopamine receptors in the putamen will enhance the expression of the AADC enzyme, and in turn restore motor function and improve symptoms.
This latest designation was backed by data from an ongoing Phase Ib trial in which no serious adverse events relating to the treatment have been reported. Patients additionally were able to reduce the use of daily oral levodopa considerably, and experienced improved motor function.
"The RMAT designation was based on our Phase Ib clinical data with VY-AADC and represents an important milestone for the program and recognition of this gene therapy as a potential treatment for Parkinson's disease. We look forward to working closely with the agency through the benefits of the RMAT designation for guidance on the development of VY-AADC including advice to generate evidence needed to support its potential approval in an efficient manner", commented Senior VP Robert Pietrusko.
---

POSITIVE STEP TOWARDS ORPHAN DESIGNATION FOR MeiraGTx's ACHM candidate
The Committee for Orphan Medicinal Products, part of the European Medicines Agency (EMA) has made a positive recommendation for the granting of Orphan Drug designation to MeiraGTx's AAV-CNGA3. The gene therapy is intended to treat Achromatopsia (ACHM), an inherited retinal disease affecting the cone photoreceptors.
ACHM originates from mutations in the CNGA3 and CNGB3 genes which are involved in the function of cone photoreceptors. Patients with the condition are often legally blind from birth, and symptoms include extreme light sensitivity and involuntary eye movements. AAV-CNGA3 therefore attempts to target the underlying cause of the condition via delivery of the CNGA3 gene via AAV-mediated subretinal injection.
If successful, granting of the Orphan designation will give MeiraGTx a 10-year period of marketing exclusivity in the EU, and other regulatory, marketing, and development advantages.
Chief Development Officer Stuart Naylon stated, "We are encouraged by this positive opinion from the EMA and believe it's an important step in bringing a much-needed potential therapy to patients with ACHM, who suffer from debilitating symptoms and face limited therapeutics options. We look forward to working closely with the EMA and continuing the clinical development of AAV-CNGA3 for those in need."
---

First hemophilia B patient enrolled in uniQure's Phase III HOPE-B trial
The first patient in uniQure's trial of AAV5-mediated gene therapy AMT-061 has been enrolled in the Phase III trial. Initial dosing of the patient is expected in early 2019, following a 6-month observation period.
AMT-061 delivers the corrective Padua variant of Factor IX (FIX) to hemophilia B patients. The therapy has already been granted breakthrough designation in the US, and PRIME designation in Europe.
At full capacity, the trial – named HOPE-B – will enrol approximately 50 patients, whose primary endpoint will be the FIX activity levels achieved post intravenous administration of AMT-061. The secondary endpoint will monitor the rate of FIX replacement therapy used, the current standard of treatment for hemophilia B, as well as the annual bleeding rate. A small scale dose confirmation study of three patients will also be carried out.
Steve Zelenkofske, CMO commented, "We are delighted to have enrolled the first patient in this Phase III pivotal study of a gene therapy for patients with hemophilia B. This represents a significant milestone for uniQure as we advance a potentially best-in-class gene therapy for patients with this life-altering disorder. In addition to advancing our pivotal trial, we have also initiated patient recruitment for our Phase IIb dose-confirmation study and expect to commence enrolment in July. We look forward to announcing top-line FIX data from the dose-confirmation study before the end of the year."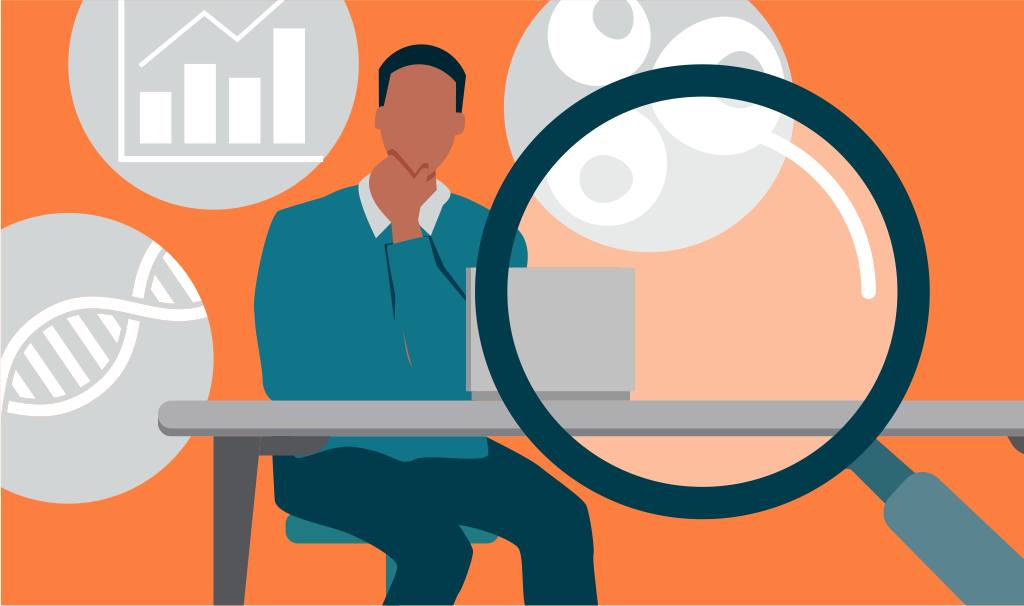 Expert Pick
Preliminary data from Sarepta's gene therapy clinical trial in Duchenne muscular dystrophy has caused great excitement, not least in the financial markets, where the company's share price leapt 50% on news of positive findings in the first three patients treated using their AAV-based treatment. Significant increases in microdystrophin – a truncated version of the defective dystrophin protein – in muscle biopsies, combined with falls in CK levels – a biomarker of ongoing muscle damage – suggest therapeutic benefit. A total of 12 children aged 3 months–3 years (n = 6) and 4–7 years (n = 6) will be treated, so there's still a long way to go, and outcomes in functional tests of ambulation, stair climbing and hand strength will be crucial to see whether biological changes translate to clinical benefit.
---

Sarepta's gene therapy could potentially reverse Duchenne Muscular Dystrophy.
Sarepta Therapeutics have presented preliminary clinical trial data for their experimental gene therapy treatment of Duchenne muscular dystrophy (DMD). The data are significant enough to suggest that it can potentially halt or reverse the effects of the disease.
DMD is caused by a genetic defect affecting the production of dystrophin, a protein vital for muscle function. The results reported are from a Phase I/IIa clinical trial assessing Sarepta's AAVrh74.MHCK7 gene therapy was conducted on three young males aged 4, 5 and 6 years. After a 3-month follow up period, biopsies of the muscles were taken for comparison with initial biopsies.
The group found that mean gene expression measured by percentage of micro-dystrophin positive fibers in each patient was 76.2%, and the mean intensity of the fibers was 74.5% compared to normal control. The post-treatment biopsies showed a mean micro-dystrophin production level of 38.2% above normal levels. Blood levels of creatine kinase, an enzyme used for DMD diagnosis, fell by a mean of 87%. Apart from two incidences of elevated gamma-glutamyl transferase, successfully resolved with steroid treatment, no serious adverse events were observed.
Lead investigator Jerry Mendell of Nationwide Children's Hospital in Columbus, Ohio, commented on the findings.
"Although the data are early and preliminary, these results, if they persist and are confirmed in additional patients, will represent an unprecedented advancement in the treatment of DMD."
Moving forward, Sarepta plans to enrol 24 more boys from ages 4 to 7 years, with half receiving the gene therapy and half a placebo. The he primary trial endpoints being to study safety and measure micro-dystrophin production. They hope with the data gathered from this trial, they can move towards accelerated FDA approval.
Pfizer and Solid Bio are also working on gene therapy treatments for DMD, with Pfizer recently dosing their first patient.
---
CLT-008 REDUCES RISK OF INFECTION IN AML PATIENTS FOLLOWING INDUCED CHEMOTHERAPY
At the recent European Hematology Association Congress in Stockholm, Cellerant Therapeutics, Inc. presented results from their Phase II clinical trial of CLT-008, an allogeneic myeloid progenitor cell (MPC) for treating severe neutropenia, a side effect of induction chemotherapy which leaves patients vulnerable to infection. The implications of these results may be to allow for the wider use of induction chemotherapy.
Acute myeloid leukemia (AML), an aggressive blood and bone marrow cancer, has a significantly lower survival rate for patients aged over 65 years, largely due to the infection risk arising from induction chemotherapy induced neutrophia. The Phase II trial was conducted on 163 newly diagnosed AML patients aged 55 or older who were recipients of either '7 + 3' or 'HiDAC' induction chemotherapy. They were then randomized 1:1 to be treated with either CLT-008 plus granulocyte colony stimulating factor (G-CSF) (the treated group) or with only G-CSF (control). At 9 days post chemotherapy, CLT-008 was given to the treated group, and G-CSF delivered to both groups approximately 14 days after chemotherapy. Day 15 onwards is when CLT-008's biological effect is expected to be observed. Patients were monitored for 42 days post chemotherapy initiation, with 120 patients evaluable for efficacy analysis from day 15 to 28.
The major findings of the study were that CLT-008 reduced the incidence of serious infections in the treated group (73% less), and the treated group were in hospital for 3.2 less days than the control. Furthermore, 29% less patients in the treated group received antimicrobial agents for diagnosed infection. As for safety, there were no safety concerns and serious adverse events incidence were similar in both groups.
Dr Pinkal Desai, Assistant Professor of Medicine, Weill Cornell Medicine and one of the principal investigators of the study, commented on the findings "The exciting results from this study show that this innovative approach to treatment of infections could allow more patients to safely survive optimal induction chemotherapy treatment and survive longer, particularly many elderly patients who are not offered induction chemotherapy due to the risk of infection".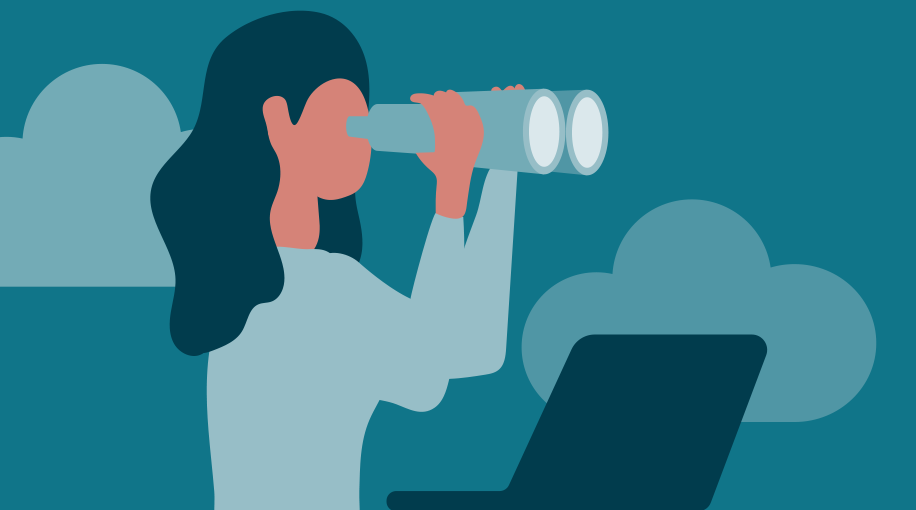 Ones to watch
Treatment with Cellerant's allogeneic myeloid progenitor cell therapy for severe neutropenia is producing encouraging results in patients with acute myeloid leukaemia, with reduced infection rate, antibiotic use and length of hospital stay in patients receiving the therapy. CLT-008 is a universal 'off-the-shelf' human allogeneic myeloid progenitor cell product which has the capacity to produce granulocytes (including neutrophils), monocytes, macrophages, red blood cells and platelets, but lacks the ability to permanently engraft in the bone marrow and has little potential to produce lymphoid cells. Interestingly, the CLT-008 development program is funded by a contract from the Biomedical Advanced Research and Development Authority (BARDA) in the US Department of Health and Human Services to develop a medical countermeasure for use in a public health emergency to treat the haematological effects of the acute radiation syndrome.
---
NEURALSTEM RELEASES DATA FROM PHASE I STEM CELL THERAPY FOR PARAPLEGIA
Encouraging results have been presented by Neuralstem supporting the potential of their human spinal cord-derived neural stem cell line to benefit chronic spinal cord injury patients. Four patients, 12–24 months after injury, received NSI-566, a stem cell therapy under development for the treatment of paralysis in stroke, amyotrophic lateral sclerosis (ALS), chronic spinal cord injury and traumatic brain injury patients. They were evaluated for at least 18 months and up to 27 months following the implantation of the treatment, with no evidence of serious adverse events which suggests the treatment was well tolerated. Three out of four patients demonstrated improvement in motor & sensory function, and electrophysiology.
The primary objective of the study was safety evaluation, with additional endpoints of including measurements of changes in neurological deficits, neurophysiology, and neuropathic pain. Following this, Neuralstem has initiated the second cohort of the trial to test safety in patients with cervical spinal cord injury.
"These data are encouraging and suggest that human spinal cord-derived neural stem cells may provide functional benefit to patients with spinal cord injury," said Rich Daly, Neuralstem's CEO "We look forward to seeing the impact of this procedure on subjects with cervical injuries, who are the basis for the second cohort of the trial."
---
DRUGS TARGETING IL-1 COULD ERADICATE CYTOKINE RELEASE SYNDROME SEEN IN CAR-T THERAPIES
Scientists at Italy's San Raffaele Institute have identified circulating monocytes as the molecular players responsible for the release of IL-1 and -6, which leads to the life-threatening cytokine release syndrome often associated with CAR-T therapy.
Although CAR-T cell therapy has been showing promising results in clinical trials for cancers and other life-threatening diseases, cytokine release syndrome and neurotoxicity associated with the therapy pose a major risk.
Clinical manifestations of severe cytokine release syndrome develop few days after the CAR-T therapy and include high fever, respiratory and cardiovascular insufficiency. If left untreated, it can lead to the death of the patient.
Although IL-1 and -6 were shown to be responsible for producing cytokine release syndrome, factors generating ILs are not yet known. The study, by Dr Attilio Bondanza and team, published in Nature Medicine identified circulating monocytes, rather than CAR-T cells, as the major contributors of IL-1 and -6.
The team used a humanized mouse model which recapitulated symptoms of cytokine release syndrome and neurotoxicity following CAR-T infusion. CAR-T cells specific for CD44v6, an antigen overexpressed on acute myeloid leukemia and multiple myeloma were used in the study.
Results showed that CAR-T cell-mediated clearance of cancer in these transgenic mice was followed by high fever and increased IL-6 levels, which are hallmarks of cytokine release syndrome. The syndrome could be prevented by monocyte depletion or by using tocilizumab, an IL-6 blocker. However, blocking IL-6 with tocilizumab was still not sufficient to treat the delayed neural toxicity in mice. Instead anakinra, the IL-1 receptor antagonist, could abolish both cytokine release syndrome and neurotoxicity, which in turn resulted in significant leukemia-free survival.
Thus, the study shows monocyte-derived IL-1 and -6 are the major contributors towards cytokine release syndrome associated with CAR-T therapy, and provides preliminary evidence that targeted therapy against IL-1 could help overcome the toxicities of CAR-T therapy.
---
KITE'S TCR CELL THERAPY OFFERS PROMISE FOR HPV-POSITIVE SOLID TUMORS
Kite/Gilead has announced initial positive results from its Phase I study of T cell receptor (TCR)cell therapy in patients with human papillomavirus type 16 (HPV-16)-positive solid tumors.
Early data from the Phase I study, which was conducted by the National Cancer Institute (NCI), were presented at the American Society of Clinical Oncology (ASCO) Annual Meeting in Chicago, USA.
Kite's TCR therapy (KITE-439) is designed to target HPV-16, a viral strain associated with several solid tumors including cervical cancers and many head and neck cancers. This personalized immunotherapy activates the immune system's ability to recognize and target specifically the tumor cells.
In the ongoing trial, 8 patients with metastatic HPV-16 cancers received a single dose of engineered T cells targeting HPV-16. Engineered TCR was expressed by up to 99% of the infused T cells in the initial 6 patients and the modified T cells were detectable in the peripheral blood 6 weeks following treatment.
Partial clinical responses were observed in three out of the seven evaluable patients and the responses lasted as long as 9 months and have occurred in patients with vulvar, oropharyngeal and anal cancer. The most common grade 3 or higher adverse events were anemia, lymphopenia, leukopenia and neutropenia, each of which occurred in all seven evaluable patients.
The trial is part of a Cooperative Research and Development Agreement between NCI and Kite to further the research and clinical development of TCR product candidates for the treatment of HPV-associated cancers.
Dr Alessandro Riva, Gilead's Executive Vice President, Oncology Therapeutics & Head, Cell Therapy commented:
"Findings from this Phase I study validate the E7 protein as a viral target for TCR therapy. We plan to submit an IND for our TCR candidate, KITE-439, for HPV-16 E7 solid tumors by the end of the year, and we continue to explore other potential TCR therapy candidates for a variety of cancers in partnership with the NCI."
---
ADAPTIMMUNE DOSE FIRST PATIENT TO RECEIVE ONE BILLION CELL DOSE IN SOLID TUMOR STUDY
Adaptimmune Therapeutics announced a dose escalation in the MAGE-A4 study based on an independent safety review committee recommendation following an acceptable safety profile in three patients dosed with 100 million cells. They will begin to treat patients with a dose of 1 billion transduced MAGE-A4-Specific Peptide Enhanced Affinity Receptor (SPEAR) T-cells in the ongoing study.
This MAGE-A4 basket study is a Phase I trial for the evaluation of safety and efficacy of Adaptimmune's SPEAR T cells targeting MAGE-A4 in MAGE-A4-expressing cancers. The SPEAR T-cell platform enables the engineering of T-cells to target and destroy cancer, including solid tumors. Following the confirmation of MAGE-A4 expression levels from synovial sarcoma and myxoid/round cell liposarcoma tumor samples, the study has been amended to add these two indications to the ongoing study, which currently also includes bladder, melanoma, head & neck, esophageal, gastric, ovarian, and non-small cell lung cancers.
"Today's announcement that we are dosing patients with 1 billion cells, which we believe is a potentially therapeutic dose based on data from NY-ESO, means that we are on target to get response data in our MAGE-A4 study, to which we have added two solid tumor indications, in 2018," said James Noble, Adaptimmune's Chief Executive Officer.
---
BRAINSTORM PROVIDES UPDATE ON ALS TREATMENT 'RIGHT TO TRY' POLICY
BrainStorm Cell Therapeutics have chosen not to make NurOwn, the adult stem cell therapy for the treatment of ALS, available under the 'Right to Try' (RTT) Act after careful evaluation. Efforts will be focused on completing the ongoing NurOwn Phase III study as soon as possible with the aim to bring a meaningful treatment option to ALS patients.
Following a careful evaluation of ethical, legal and practical aspects of the RTT Act, and consultation with patients, clinicians, regulatory and legal experts, the decision came not to make NurOwn available through this legislation. A four-point ethical framework has been set out by the company which must be satisfied for NurOwn to be made available to ALS patients. These include: providing the treatment to a limited number of patients at clinical trial-experienced sites to ensure the necessary expertise and systems of care are in place to safely and effectively deliver the therapy; ensuring that patients are fully educated on the benefits and risks of the investigational therapy; limiting the inclusion to patients who do not meet the Phase 3 clinical trial inclusion criteria to ensure that the RTT pathway does not adversely impact the clinical trial; and finding alternative funding solutions for patients who are unable to afford the high cost of regenerative medicine cell therapies. Practical solutions have been found for all elements except the issue of funding, and consequently will not begin to provide NurOwn under the RTT pathway until all aspects are met.
---
ZIOPHARM ONCOLOGY REPORTS ON STATUS OF IND APPLICATION FOR PHASE I TRIAL TO EVALUATE CD19-TARGETED CAR-T THERAPY
Ziopharm Oncology, a Boston-based biotechnology company focused on the development of next-generation immunotherapies utilizing gene and cell-based therapies for cancer treatment, announced the FDA placed a clinical hold on a Phase I trial to evaluate CD19-specific CAR-T therapies, and requested additional information in support of the investigational new drug (IND) application for the trial.
Ziopharm are looking to conduct a clinical trial to evaluate CAR-T cells manufactured utilizing Sleeping Beauty Technology as a treatment option for patients with relapsed or refractory, CD19 leukaemias and lymphomas. The FDA have asked to be provided with further information relative to Chemistry, Manufacturing and Controls, which may delay the initiation of the trial, however Ziopharm believe this will not affect timelines for the planned trial.
---

Sarepta Therapeutics and Brammer Bio agree to long-term manufacturing partnership
A long-term strategic manufacturing partnership has been announced between Sarepta Therapeutics and Brammer Bio, to provide a commercial supply for a potential microdystrophin gene therapy product launch and other neuromuscular treatments in development.
The partnership will provide access to clinical and commercial manufacturing capacity for Sarepta's Duchenne muscular dystrophy gene therapy, as well as a manufacturing platform for gene therapy programs in the future, for example treatment for Limb girdle muscular dystrophy. Under Sarepta's hybrid internal and external development and manufacturing model, they will continue building internal expertise in all AAV-based manufacturing aspects, whilst Brammer Bio will externally provide scalable manufacturing capabilities. As a result, process development, clinical production and testing and commercial manufacturing will be integrated, with the aim of providing microdystrophin gene therapies to patients quickly and with sufficient supply.
This collaboration will also see a dedicated commercial manufacturing capacity design and built within Brammer's facility, expected to provide robust manufacturing capacity to support the high demand for systematic administration of the DMD microdystrophin therapy.
"As we have stated in the past, Sarepta is committed to becoming one of the most meaningful genetic medicine companies in the world over the coming few years. The Brammer Bio partnership and dedicated gene therapy capacity, once complete, will represent more annual gene therapy supply than any currently existing facility," said Doug Ingram, Sarepta's president and CEO.
---
TxCELL PARTNERS WITH LONZA FOR MANUFACTURING CAR-TREGS
TxCell, a Paris-based developer of personalized cellular immunotherapies based on regulatory T cells (Tregs), has entered into a service agreement with Lonza for the manufacture of its HLA-A2 CAR-Treg cellular product.
The HLA-A2 CAR-Treg is TxCell's most advanced CAR-Treg product candidate and is in development for the prevention of graft rejection after organ transplantation. The technology is based on the work conducted by Professor Megan Levings and team at the University of British Columbia (UBC) in Canada, with which TxCell has had a strategic R&D collaboration since 2016.
TxCell recently finalized its CAR-Treg manufacturing process and the optimized protocol was presented by Dr Pierre Heimendinger, VP Pharmaceutical Development at the CAR-TCR summit earlier this year. Their process enables the manufacturing of clinical doses of highly stable CD45RA+ (Treg cells with the CD4+ CD25+ CD45RA+ phenotype) based CAR-Tregs in under 2 weeks, ready for post-production quality control. CD45RA+ targets HLA-A2, a common mismatch antigen in transplantation. Studies have shown the efficacy of HLA-A2 CAR-Treg in a preclinical GvHD model and the company is now on its way to initiate the first-in-man study in transplanted patients.
The process transfer to Lonza started in February 2018 and they will manufacture batches of HLA-A2 CAR-Treg at their production site in Geleen (The Netherlands). The product's proven stability in terms of cellular phenotype and function after freezing and thawing will enable its shipping in a frozen state to clinical sites in Europe and US. Following process transfer, Lonza is expected to start clinical manufacturing by Q1 2019.
Stéphane Boissel, CEO of TxCell commented: "Lonza's skill and know-how will provide the support and expertise necessary to develop our lead CAR-Treg program, which is on track to enter the clinic. Our therapy has the potential to offer transplanted patients a new option to prevent graft rejection, an area of significant unmet medical need."
---

MolMed announce 3-year Master Agreement with AbCheck for development of tumor antigen targeting CARs
MolMed and AbCheck have signed a 3-year Master agreement for the development of new CARs targeting novel tumor antigens. The agreement will see MolMed provided with selected and optimized antibodies for CAR development, targeting liquid and solid tumors. AbCheck will utilize its proprietary discovery platform for the selection, optimization and delivery of multiple human single-chain fragments (scFvs), specifically for the recognition of each MolMed target candidate. ScFvs are the extracellular regions of the CAR responsible for antigen recognition and binding, conferring specificity to the CAR. These scFvs will enable MolMed to expand its proprietary pipeline in autologous CAR-T and future allogenic CAR-NK platforms.
"This new collaboration plays a key role to complete the picture of the planned and announced enlargement of our CAR pipeline. Leveraging on the unique experience that we developed on CAR T CD44v6, now close to clinical stage in acute myeloid leukemia and multiple myeloma and on the recently signed partnership with Glycostem, with this agreement with AbCheck, a company with extensive expertise in antibodies selection and boasting partnerships with relevant companies and institutions in the CAR field, MolMed is fully prepared to build a robust autologous and allogeneic original CAR T pipeline, able to target both liquid and solid tumors" said MolMed CEO Riccardo Palmisano.
---

Oxford BioMedica Licenses Parkinson's Gene Therapy to Axovant
Axovant Sciences has licensed the exclusive worldwide rights to develop and commercialize an investigational gene therapy for Parkinson's disease, AXO-Lenti-PD, from Oxford BioMedica. Roivant Sciences will provide $25 million dollars in equity financing to support clinical and business development. Oxford BioMedica is eligible to receive development, regulatory and commercial milestone payments potentially in excess of $812 million, as well as tiered royalties on net sales of the product pending approval.
AXO-Lenti-PD, formerly OXB-102, delivers three genes encoding for a set of crucial enzymes required for dopamine synthesis in the brain. The product is designed to provide patient benefit for multiple years following a single administration. The predecessor product, ProSavin, which AXO-Lenti-PD is a modified configuration of, successfully went through a Phase I/II study which met its primary endpoint. The results showed favorable safety and tolerability, significant improvement of motor function at 6 and 12 months, and the improvement was sustained in most patients for up to 4 years.
Pavan Cheruvu, MD, Chief Executive Officer of Axovant, commented "Axovant remains committed to developing innovative treatments for serious neurodegenerative conditions such as Parkinson's disease, and we are excited to partner with Oxford BioMedica, a recognized global leader in cell and gene therapy. This is part of our long-term goal of building Axovant into a leader in the development and commercialization of innovative new medicines for neurological indications."
---
NKARTA ANNOUNCE LICENSE FROM NATIONAL UNIVERSITY OF SINGAPORE AND ST JUDE'S CHILDREN'S RESEARCH HOSPITAL FOR NK CELL TECHNOLOGY
Nkarta Therapeutics announced an agreement for the exclusive worldwide license for proprietary Natural Killer (NK) cell technology jointly owned by the National University of Singapore (NUS) and St. Jude Children's Research Hospital. This license includes several issued patents and patent applications related to methods to generate large numbers of fully functional NK cells as well as compositions of chimeric receptors for targeting NK cells to tumors and extending their life-span. Nkarta focuses on combining its NK expansion platform technology with proprietary cell engineering technologies to build differentiated autologous and allogeneic cell therapy candidates for the treatment of cancer.
Paul Hastings, president and CEO of Nkarta commented "Natural Killer cells have a unique, innate ability to target and destroy cancer cells, but the amount generated by the body is not sufficient to overcome the disease. With this license we have gained access to exclusive expansion and targeting technologies that will generate an abundant supply of our proprietary engineered and enhanced NK cells that can selectively kill tumor cells."
---
ABBVIE AND CALIBR TO COLLABORATE FOR T-CELL THERAPY DEVELOPMENT
AbbVie, a research-based global biopharmaceutical company, and Calibr, a non-profit drug discovery division of Scripps Research, announced a collaboration for the development of T-cell therapies primarily targeted at cancer, including solid tumors.
This agreement will see AbbVie pay Calibr an upfront license fee and gain exclusive access to Calibr's switchable CAR-T platform for a period up to four years, and the companies will work together to develop T-cell therapies targeted at solid tumor's identified by AbbVie. Furthermore, AbbVie has the option to develop additional cell therapies toward AbbVie-nominated targets and license existing Calibr cell therapy programs under development for hematological and solid cancers, which includes Calibr's lead program that is planned to be entered into clinical studies for lymphoma in 2019.
Current CAR-T therapies in development for solid tumors have shown limitations as a consequence of rapid activation and expansion of CAR-T cells which can lead to serious adverse events. Calibr's novel cell therapy program is designed to enhance safety, versatility and efficacy through a proprietary modular 'switchable' CAR-T cell that uses antibody-based switch molecules to control the activation and antigen specificity of CAR-T cells. This technology could potentially allow the development of universal based CAR-T treatments across several types of hematological and solid tumor indications. Mohit Trikha, PhD, vice president and head of Oncology Early Development at AbbVie, said "The combination of AbbVie's oncology discovery and early development expertise and Calibr's novel switchable CAR-T therapy platform aims to advance the current standard of care, with the potential rapidly advancing new treatment options for patients."
---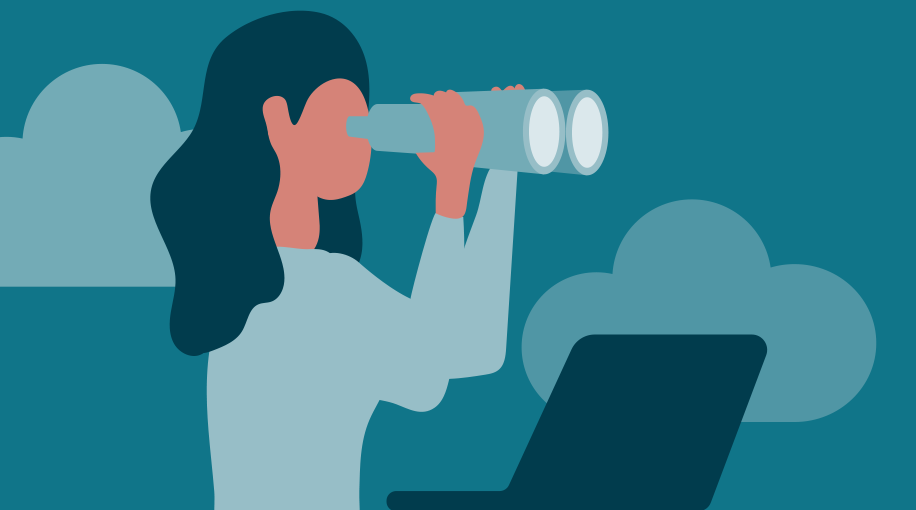 Ones to watch
Carisma is the first company to bring together antigen recognition with the waste removing functionality of the macrophage. Similar to CAR-T cells and CAR-NK cells, the basic premise of engineered macrophages is to leverage the natural function of the cell within the tumour microenvironment to promote tumour destruction and clearance. AbbVie ventures was a lead investor in Carisma's Series A round, no surprise given Abbvie's clear interest in the cell and gene therapy industry.
---
ATHERYS EXPANDS COLLABORATION AGREEMENT WITH HEALIOS
Atherys Inc. has expanded its existing collaboration with Healios into additional therapeutic areas. The company is developing its MultiStem cell therapy product, initially for indications in the neurological, cardiovascular, and inflammatory and immune disease areas, with several ongoing clinical trials to evaluate the potential regenerative medicine product. The agreement sees Healios obtain exclusive licenses for the development and commercialization of MultiStem in Japan for acute respiratory distress syndrome and for the treatment of certain organs in combination with iPSC-derived cells, as well as an exclusive global license to develop and commercialize MultiStem cells with an expansion on its existing license to use Atherys technology to support its organ bud programs to include other transplantation areas.
Meanwhile, Atherys will receive $20 million in license fees, and could also receive up to $360 million in aggregate development and commercialization milestones for the licensed programs, as well as tiered double-digit royalties on MultiStem therapies.
Atherys CEO Dr. Gil Van Bokkelen said of the deal "It creates exciting opportunities in meaningful therapeutic areas where there is substantial unmet medical need and tangible value for both companies, building off of the work already conducted by Athersys in certain areas."

---
AUTOLUS ANNOUNCES CLOSING OF INITIAL PUBLIC OFFERING AND FULL EXERCISE OF UNDERWRITERS' OPTION TO PURCHASE ADDITIONAL AMERICAN DEPOSITARY SHARES
Autolus Therapeutics, a clinical stage biopharmaceutical company developing next-generation programmed T-cell therapies, have announced the closing of its IPO of 10,147,059 American Depositary Shares, at a public offering price of $17.00 per share. This includes the exercise in full by the underwriters of their option to purchase up to 1,323,529 American Depositary Shares. The net proceeds of the offering to Autolous were approximately $160.4 million after underwriting discounts and before estimated offering expenses. Goldman Sachs & Co. LLC and Jefferies LLC acted as joint book-running managers for the offering. Fargo Securities, LLC and William Blair & Company, LLC acted as lead managers.
CARISMA THERAPEUTICS BAGS $53 MILLION IN SERIES A FINANCING
Carisma Therapeutics announced a $53 million Series A financing for the further expansion of its technology platform and the navigation of its programs towards clinical development. The financing was led by AbbVie Ventures and HealthCap and includes existing seed investors IP Group, Penn Medicine and Grazia Equity.
Carisma is a privately held biotechnology company focused on the development of macrophage-based immunotherapeutics. Their discovery and development efforts focus on their their proprietary CAR-Macrophage platform, the first technology of its kind to combine antigen recognition with the effector function of macrophages. This mechanism can enable the direct killing of targeted cells and the ability to leverage antigen-presenting cell biology to mount an adaptive immune response. Initial applications of this treatment will be for patients with solid tumors, with the potential to be applied for the disruption of protein aggregates in multiple disease states. Clinical development is anticipated to begin in 2019.
---
NEON THERAPEUTICS ANNOUNCES CLOSING OF INITIAL PUBLIC OFFERING
Neon Therapeutics announced the closing of its initial public offering of 6,250,000 shares of common stock at a public offering price of US$16.00 per share, grossing $100 million before the deduction of of underwriting discounts, commissions and estimated offering expenses. Furthermore, the underwriters have a 30-day option for the purchase of up to 937,500 addition shares of common stock at the initial public offering price less underwriting discounts and commissions. Neon are a clinical-stage immuno-oncology company developing neoantigen-based therapeutics.
---

Orgenisis partners with leading healthcare fund for up to $25 million investment
Orgenesis Inc. have formed a strategic partnership with Connecticut based health care investment firm Great Point Partners (GPP) for the financing and expansion of Orgenesis's contract development and manufacturing organization business through the company's subsidiary, Masthercell Global. GPP will fund, assist and advise on the launch of Masthercell Global's U.S. operations, invest up to $25 million into the company.
Vered Caplan, CEO of Orgenesis, commented, "GPP brings a vast network of relationships in the pharmaceutical, cell and gene-therapy industries; an accomplished Medical Advisory Board comprised of leading key opinion leaders, a number of whom are focused within the cell and gene therapy markets; a CEO Advisory Board comprised of successful health care executives with pharmaceutical industry experience; as well as extensive business development and M&A capabilities."