Cell & Gene Therapy Commercial Insight – September 2017
Cell Gene Therapy Insights 2017; 3(8), 663-676.
10.18609/cgti.2017.065
Published: 18 October 2017
Providing a critical overview of the sector's commercial developments – M&As, licensing agreements & collaborations, financial results, IPOs and clinical/regulatory updates, with commentary from our Expert Contributors.

CELL THERAPY:
We saw some activity on the financing front this past month. Juno closed a public financing, raising gross proceeds of over US$300 million, which will give the company the financial power it needs to continue progressing what has become a substantial pipeline, while CAR-T developer, Autolus, closed a series C financing of US$80 million. Adaptimmune came upon some cash as well after GSK exercised its option to an NY-ESO T cell program. Adaptimmune received $48 million in total, which it will channel into other, wholly owned programs, including MAGE-A4, MAGE-A10 and AFP.

GENE THERAPY:
Alnylam's pipeline update this month shows the perils and challenges of developing treatments that act on something as fundamental as a cell's protein synthesis machinery. Whilst its RNAi treatment for acute intermittent porphyria (Givosiran) is progressing to Phase 3 in a study agreed with FDA, the news for Fitusiran is less encouraging, with the announcement of a patient death due to an initiating event of cerebral venous sinus thrombosis in its haemophilia A program. The approval by FDA of Biogen's nusinersen for spinal muscular atrophy last year was an important milestone for RNA therapeutics, but this month's news shows that the path for these treatments is never straightforward. The news is not all gloomy, as this month sees Agilis Biotherapeutics on the cusp of a BLA for its treatment for AADC deficiency and Dimension Therapeutics crossing the line to get its treatment for OTC deficiency into Phase 1.
---
Cellectis halts two allogenic CAR-T trials
Cellectis, a biopharmaceutical company specialized in developing immunotherapies based on gene edited CAR T-cells (UCART), has announced that the U.S Food and Drug Administration (FDA) has halted its two ongoing CAR-T trials (AML and ABC), developed for the treatment of acute myeloid leukemia (AML) and blastic plasmacytoid dendritic cell neoplasm (BPDCN).
The clinical hold was due to fatalities reported in one patient each in these trials. Both patients experienced cytokine release syndrome and died few days following UCART administration. Cellectis is working closely with the investigators and the FDA in order to resume the trials with an amended protocol which includes lowering the doses of UCART123 and pre-conditioning agent cyclophosphamide.
Both trials were designed as open-label, dose-escalation study to evaluate the safety and clinical activity of a single dose of UCART123 (allogeneic engineered T-cells expressing anti-CD123 CAR) in patients with BPDCN and relapsed/refractory AML.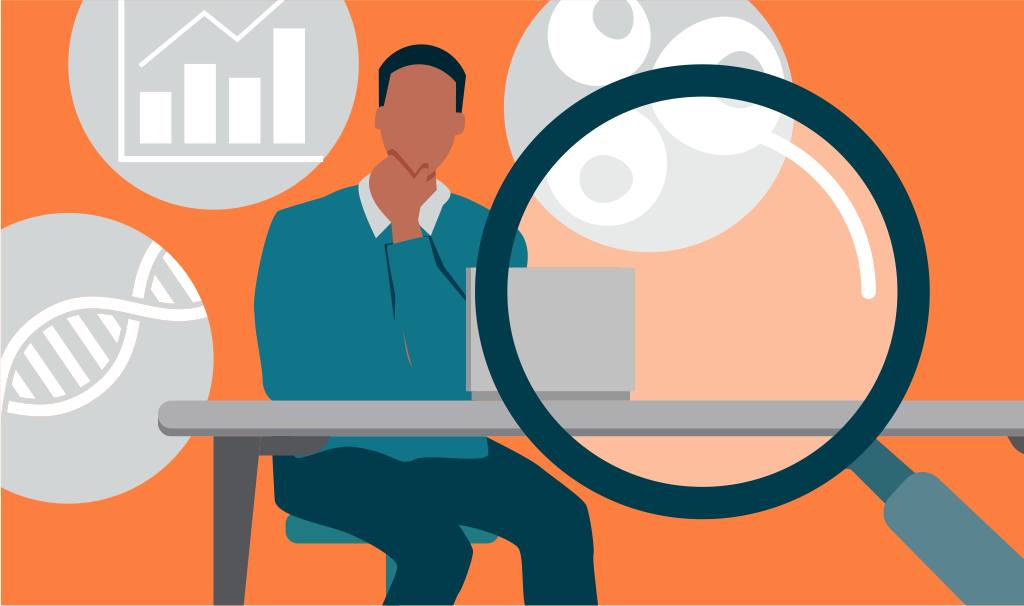 Expert Pick
Hold on Cellectis' UCART123 studies
Cellectis had to put a hold on two phase 1 studies investigating its allogeneic CAR-T product UCART123 in blood cancer after a patient fatality. The patient that died was the first patient in Cellectis' blastic plasmacytoid dendritic cell neoplasm (BPDCN) study and received the lowest dose in the protocol. The first patient in an acute myeloid leukemia (AML) study received the same preconditioning regimen, and while experiencing grade 3 cytokine release syndrome and grade 4 capillary leak syndrome post-administration did recover from treatment. Cellectis is not the first company to experience challenges with toxicity following administration of a CAR-T product in recent times. Continued refinements in protocols will hopefully reduce the incidence of toxicity in the future.- Mark Curtis
---
---

First patient treated in bluebird's multiple myeloma CAR-T expansion cohort
bluebird bio has treated the first patient in its expansion cohort of the Phase 1 CRB-401 study. The study is investigating the company's anti-BCMA CAR-T therapy, bb2121, which is being developed in collaboration with Celgene Corp to target relapsed/refractory multiple myeloma. The current study focuses on safety and efficacy and will determine the recommended dose for the next phase of trials.
Patients in the expansion cohort will be treated at a dose range of 150 to 450 x 106 CAR+ T cells and will be required to have prior exposure to daratumumab, a proteasome inhibitor, and an immunomodulatory agent.
David Davidson, bluebird's CMO commented, 'The high response rate and sustained benefit seen with bb2121 in the recent data presented at the ASCO annual meeting in June are particularly gratifying given the limited therapeutic options available for the heavily pretreated patients with relapsed/refractory multiple myeloma participating in our study. In the expansion stage of the CRB-401 study, we will be treating an additional cohort of patients with a dose range shown to be active in the prior dose escalation stage of the study to gain more experience with the safety, efficacy and durability of response of bb2121.'
Fate Therapeutics initiates Phase 2 trial of ProTmune™
---
Fate Therapeutics, a biopharmaceutical company specialized in the development of cellular immunotherapies for cancer and immune disorders, has initiated enrollment of patients to its Phase 2 trial (PROTECT) of ProTmune™.
The study will evaluate the safety and efficiency of ProTmune™ in reducing the incidence and severity of acute graft-versus-host disease (GvHD) in patients with hematologic malignancies undergoing allogeneic hematopoietic cell transplantation (HCT). Enrollment has begun in 13 centers in the US and will be evaluated in 60 subjects.
ProTmune™ cell therapy is produced by modulating a donor-sourced, mobilized peripheral blood graft ex vivo with two small molecules (FT1050 and FT4145) to enhance the biological properties and therapeutic function of the graft's immune cells. The programmed mobilized peripheral blood graft is adoptively transferred and administered to a patient as a one-time intravenous infusion.

Avrobio expands pipeline to treat Pompe disease
---
The clinical-stage biotechnology company Avrobio has announced the expansion of its rare disease gene therapy pipeline to treat Pompe disease. The gene therapy is the company's third targeting lysosomal storage disorders, following the ongoing Phase 1 trial for Fabry disease and pre-Phase 1/2 trial for Gaucher disease.
Pompe disease is caused by an inherited deficiency of the lysosomal enzyme acid α-glucosidase (GAA) leading to the accumulation of glycogen in muscles. Build-up of glycogen causes progressive muscle weakness throughout the body and affects various body tissues including heart, skeletal muscles, liver and nervous system.
Avrobio's investigational treatment aims to target the faulty GAA gene via a modification of the patient's own stem cells. The modified cells will then be infused back into the patient via a one-time treatment and is expected to sustain a long-term supply of the endogenous enzyme. It is hoped that the treatment will be able to replace the current biweekly intravenous infusions of enzyme replacement therapy.
Preclinical experiments conducted in mice models of Pompe disease have demonstrated safety and efficacy of the company's proprietary gene therapy. Preclinical studies are now underway to enable a Phase 1/2 trial.
Geoff MacKay, Avrobio's President and CEO commented: "By combining our state-of-the-art gene therapy platform with our proprietary lysosomal targeting technology, AVROBIO is advancing a truly novel solution to treat patients with Pompe disease."
Atara's cell therapy candidate receives FDA's orphan drug designation
---
Atara Biotherapeutics, a California-based biopharmaceutical company, has received Orphan Drug Designation from the FDA for its product candidate, ATA230, for the treatment of cytomegalovirus (CMV) viremia and disease in immunocompromised patients.
ATA230 is an allogeneic T-cell immunotherapy targeting antigens expressed by CMV. It has been investigated in one Phase 1 and two Phase 2 clinical studies in patients with CMV viremia and disease who are refractory or resistant to antiviral drug treatment.
Orphan Designation is granted to drugs that are intended for the treatment of rare diseases that affect fewer than 200,000 people in the U.S. It provides seven years of market exclusivity in the United States if market approval is granted for ATA230 for the treatment of CMV viremia and disease in immunocompromised patients. Orphan designation also qualifies a company for various development incentives, including tax credits for qualified clinical testing and a waiver of prescription drug user fee waivers.
Dr Isaac Ciechanover, CEO and President of Atara commented: "We are delighted that the therapeutic potential of our allogeneic T-cell immunotherapies in orphan diseases continues to be recognized by the FDA. We look forward to further evaluating ATA230 development plans with the FDA and other global health authorities following the initiation of our ATA129 EBV-PTLD Phase 3 studies."

Alnylam provides update on its RNAi therapeutic programs
---
Alnylam, a Cambridge, MA-based biopharmaceutical company specialized in the development of RNA interference (RNAi)-based therapeutics has provided update on two of its investigational RNAi therapeutic programs, fitusiran and givosiran.
Fitusiran: Alnylam has suspended dosing in all ongoing fitusiran studies following a fatal thrombotic event in a hemophilia A patient treated with fitusiran without inhibitors, in a Phase 2 open-label extension study. Together with regulatory authorities, the company will work on protocol amendment and development of a risk mitigation strategy before resuming the trial. Fitusiran is developed for the treatment of hemophilia and other rare bleeding disorders, with and without inhibitors.
Givosiran: Alnylam has reached alignment with the FDA in a Phase 3 study design which includes an interim analysis based on reduction of a urinary biomarker, aminolevulinic acid, as a surrogate endpoint reasonably likely to predict clinical benefit. Based on the new givosiran Phase 3 design and assuming positive results, Alnylam expects to submit a New Drug Application at or around year-end 2018. Givosiran is developed for the treatment of acute hepatic porphyrias.
Fibrocell reports positive interim results of autologous cell therapy
---
Fibrocell, an autologous cell and gene therapy company, has reported interim results of its Phase 1/2 trial of FCX-007, developed for the treatment of recessive dystrophic epidermolysis bullosa (RDEB).
RDEB is a devastating and often fatal inherited blistering disorder of the skin caused by mutations in the COL7A1 gene encoding type VII collagen. FCX-007, developed in collaboration with Intrexon Corporation, is an autologous fibroblast cell genetically modified to express collagen VII at the wound site of patients. It offers the potential to address the underlying cause of the disease by providing high levels of collagen VII directly to the affected areas while avoiding systemic distribution. FCX-007 was granted Fast track designation, Orphan Designation and Rare Pediatric Disease Designation by the FDA for the treatment of RDEB.
Data from the first three patients dosed with a single intradermal injection of FCX-007 in the margins of and across targeted wounds showed healing. The treatment was well-tolerated through 12 weeks post-administration and there were no serious adverse events or product related adverse events reported.
Pleased with the interim data, the Data Safety Monitoring Board for the trial allowed continuation of enrollment and dosing and Fibrocell now plans to increase expression and dosing of FCX-007. It will work with the FDA in the coming months to develop strategies to further advance the program.
Dr Alfred Lane, Chief Medical Advisor of Fibrocell and Professor of Dermatology and Pediatrics (Emeritus) at the Stanford University School of Medicine commented: "Safety is paramount in any new gene therapy candidate, and the detection of linear COL7 expression at the basement membrane zone is encouraging as it indicates the potential of FCX-007 to produce COL7 in the proper location of the skin structure. We believe increases in dosing and expression will enhance the consistency of effect as we continue clinical analysis and expand the treated patient population."

Agilis to submit BLA for AADC Deficiency in 2018
---
Agilis Biotherapeutics, a biotechnology company specialized in the development of gene therapies for rare genetic diseases of the central nervous system (CNS), has provided update of a recent end-of-phase-2 meeting with the FDA. The meeting discussed clinical, non-clinical and manufacturing data available to date of its gene therapy candidate, AGIL-AADC, developed for the treatment of Aromatic L-Amino Acid Decarboxylase (AADC) deficiency.
AADC deficiency is a rare genetic condition arising from a deficiency in AADC which catalyzes the final step in the synthesis of the neurotransmitters, dopamine and serotonin. AADC deficiency is caused by mutations in the dopa decarboxylase gene.
23 patients received AGIL-AADC to date and clinical data from the first cohort of patients demonstrated sustained improvement in motor function over a 5-year period post-treatment. Agilis will begin preparing a biologics licensing application (BLA) and it aims to submit the BLA in 2018.
AGIL-AADC was granted Orphan Drug Designation and Rare Pediatric Disease designation from the FDA earlier this year. These designations will give Agilis access to FDA's priority review pathway and the ability to qualify for a Priority Review Voucher upon approval of AGIL-AADC. The gene therapy was developed in collaboration with National Taiwan University and the U.S National Institutes of Health's National Center for Advancing Translational Sciences through a Cooperative Research and Development Agreement.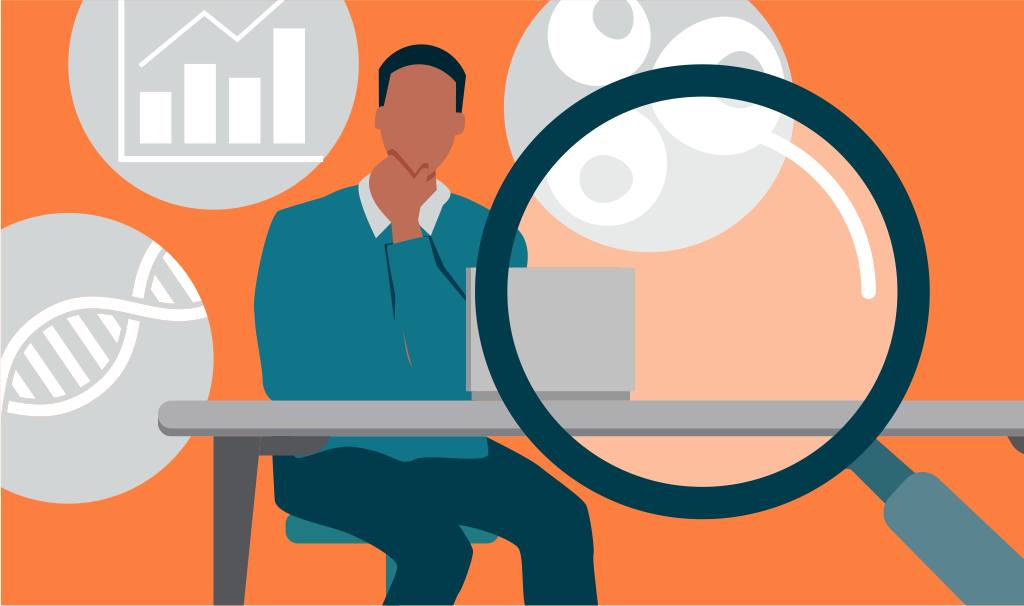 Expert Pick
Excellent news from Agilis Biotherapeutics, with the announcement that FDA appears ready to consider a BLA for its AAV gene therapy for AADC deficiency. The treatment is given as a "one-off", administered bilaterally to the putamen by stereotactic neurosurgery. Two prospective clinical trials have shown de novo dopamine production, as visualized by F-DOPA PET imaging, and patients have demonstrated substantial gains on motor function and cognitive scales over multiple years of follow-up, comparing favourably to historical control data. It's been a long path to reach this milestone, with follow-up of treated patients for up to 5 years, but the recent news is extremely encouraging, and offers a potentially transformative treatment for patients with this devastating condition.- Richard Philipson
---
---
Juno opens new headquarters and research facility
Juno Therapeutics has opened its new headquarters and research facility in Seattle. The new facility brings together employees previously spread among three locations, thus enabling researchers, technical professionals and management staff to work collaboratively in a state-of-the-art facility.
The move comes after Juno presented positive data from its TRANSCEND trial of JCAR017 in relapsed and refractory aggressive B cell non-Hodgkin lymphoma (NHL) patients. Dan Symes, an NHL patient who received JCAR017 and is now in remission was a featured guest at the building opening. Juno believes data from the JCAR017 trial may support FDA approval for the treatment of aggressive non-Hodgkin Lymphoma as soon as 2018.
In additional news this month, Juno has announced the pricing of its follow-on public offering of 6,100,000 shares of its common stock at a price to the public of $41.00 per share. In addition, Juno has granted the underwriters a 30-day option to purchase up to an additional 915,000 shares of common stock. net proceeds of the offering will be used for general corporate purposes and working capital.

Feng Zhang awarded the 2017 $500,000 Lemelson-MIT prize
---
Recognizing his commitment to invention, collaboration and mentorship, Dr Feng Zhang has been awarded the 2017 $500,000 Lemelson-MIT Prize, the largest cash prize for invention in the US. Dr Zhang is a pioneer of the revolutionary CRISPR gene editing technology, TAL effectors, and optogenetics. He is the James and Patricia Poitras Professor in Neuroscience at the McGovern Institute for Brain Research and in the departments of Brain and Cognitive Sciences and Biological Engineering at MIT. He is also a core member of the Broad Institute of MIT and Harvard.
Dr Zhang and his team were the first to develop and demonstrate successful methods for using an engineered CRISPR-Cas9 system to edit genomes in mouse and human cells and have turned CRISPR technology into a practical and shareable collection of tools for robust gene editing and epigenomic manipulation. Zhang's lab has trained thousands of researchers to use CRISPR technology and since 2013 he has shared over 40,000 plasmid samples with labs around the world. He believes the open sharing of tools and scientific collaboration will further the understanding of CRSIPR biology and provide the basis for new therapeutic techniques.
The Lemelson-MIT Prize honors outstanding mid-career inventors who improve the world through technological invention and demonstrate a commitment to mentorship in science, technology, engineering and mathematics.
Dr Zhang commented: "It is a tremendous honor to receive the Lemelson-MIT Prize and to join the company of so many incredibly impactful inventors who have won this prize in years past. Invention has always been a part of my life – I think about new problems every day and work to solve them creatively. This prize is a testament to the passionate work of my team and the support of my family, teachers, colleagues and counterparts around the world."
FDA fast track granted to Pluristem's cell therapy
---
Pluristem Therapeutics, an Israel-based developer of placenta-based cell therapy products has received the FDA fast track designation for the use of its cell therapy in patients with critical limb ischemia (CLI) who are ineligible for revascularization.
The ongoing Phase 3 trial uses Pluristem's PLacental eXpanded (PLX)-PAD cells for the treatment of CLI. The Fast Track designation is intended to shorten the time to approval for the therapy through a priority review. It is granted to facilitate development and expedite review of new therapies that address unmet medical needs. It allows more frequent meetings with the FDA to discuss the drug's development plan, eligibility for Priority Review if relevant criteria are met.
In 2016, the PLX-PAD study received $8 million grant from European Union's Horizon 2020 program and was also included in the European Medicines Agency (EMA)'s Adaptive Pathways program.
Zami Aberman, Chairman and Co-CEO of Pluristem commented: "We are extremely pleased with the FDA's decision to grant Fast Track Designation to PLX-PAD in the treatment of CLI. Up to 40% of patients with CLI are ineligible for revascularization and are at high risk of amputation and death within the first year of diagnosis. We are working tirelessly to provide a cell therapy that will address this severe unmet medical need."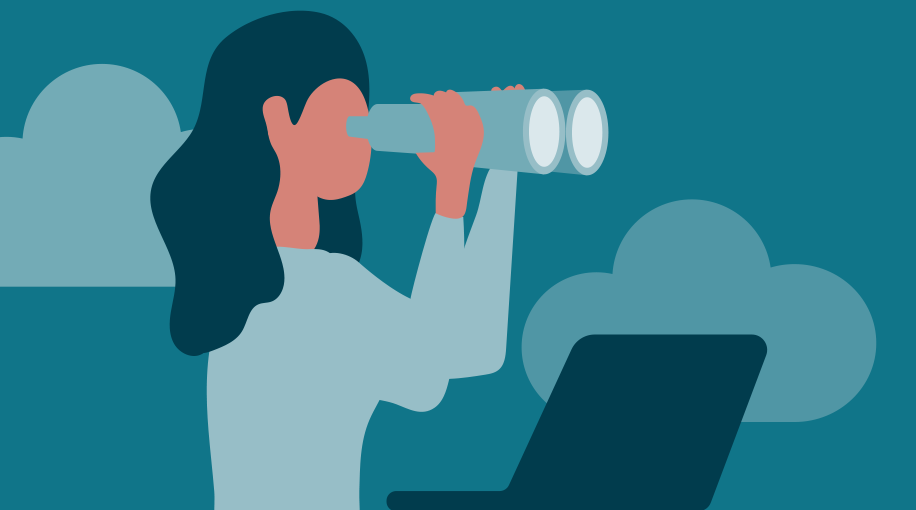 Ones to watch
Pluristem is making headway with clinical development of PLX-PAD for patients with critical limb ischemia that are not eligible for revascularization. The FDA granted Pluristem a Fast Track Designation for its Phase 3 study of PLX-PAD, while the EMA has the cell therapy in its Adaptive Pathways program, where positive interim results could lead to conditional marketing authorization. The PDMA in Japan has accepted PLX-PAD for accelerated regulatory approval based on it being a regenerative medicine. Positive data from a single study in Japan would allow for conditional approval and reimbursement of the product.- Mark Curtis

Dimension Therapeutics initiates gene therapy trial for liver disease
---
Dimension Therapeutics, a biopharmaceutical company advancing liver-directed AAV-based gene therapies, has initiated patient dosing for its Phase 1/2 multi-center clinical trial. The trial aims to evaluate Dimension's gene therapy candidate, DTX301 for the treatment of patients with Ornithine Transcarbamylase (OTC) Deficiency.
OTC deficiency, an inherited metabolic disease, results from a genetic defect in a liver enzyme responsible for detoxification of ammonia, leading to build up of excessive levels of ammonia in the blood, potentially resulting in neurological deficits and other toxicities.
DTX301 is designed to deliver stable expression and activity of ornithine transcarbamylase gene following a single intravenous infusion. Preclinical studies have demonstrated its potential to be used as therapy for OTC deficiency. DTX301 was granted Orphan Drug Designation in the US and Europe in 2016.
---
Iovance Biotherapeutics and TrakCel collaborates for customized patient product management
Iovance Biotherapeutics, a clinical-stage biotechnology company focused on developing immunotherapy products for cancers using tumor-infiltrating lymphocyte (TIL) technology has entered a partnership with TrakCel, to build an automated scheduling and logistics tool for advancing Iovance's adoptive cell therapy products in to the clinic.
The TrakCel solution will electronically link Iovance with clinical sites, contract manufacturing organizations and couriers to schedule and track TIL therapies for each patient. TrakCel is a Cardiff, UK-based service provider specialized in providing digital traceability technology to the cell therapy industry.
Dr Maria Fardis, President and CEO of Iovance Biotherapeutics commented: "As we expand our clinical program and further them into later-stage development and ultimately prepare for commercialization, we are entering the partnership with TrakCel to better manage the chain of identity for patient tumor samples and our TIL products. Real time scheduling can be done through this system, once implemented, allowing for ease of scheduling by the physician and administrator of the TIL product. Real time tracking of patient material can be done by Iovance through an integrated bar-code as well."

Synpromics and Solid Biosciences to partner on DMD gene therapy development
---
UK based company Synpromics has announced a research collaboration deal with Solid Biosciences for the development of gene therapy treatments targeting the inherited condition Duchenne muscular dystrophy (DMD).
The agreement details that Solid Biosciences will be able to take advantage of key muscle-selective promoter candidates that belong to Synpromics. The promoters have been designed using Synpromics' proprietary PromPT® technology and will be used to enhance the development of AAV mediated gene therapies for the debilitating, and often fatal condition.
David Venables, CEO of Synpromics, commented, 'We are excited to leverage our PromPT® technology platform to generate promoter candidates closely matching the precise criteria and specific product requirements for Solid Biosciences' muscle gene medicine programme in Duchenne. The collaboration between the scientific teams will enable the effective and rapid in vivo evaluation of the candidate promoters as compared to industry standards.'
Joel Schneider, Solid Biosciences CTO, added: 'Synpromics' cutting-edge technology has the potential to enhance our gene therapy development efforts, helping us to fulfil our promise to bring meaningful therapies to all patients with this devastating disease. This type of collaboration is key for building our next-generation gene therapy portfolio as we focus on enhancing fundamental aspects of our gene delivery and protein expression capabilities.'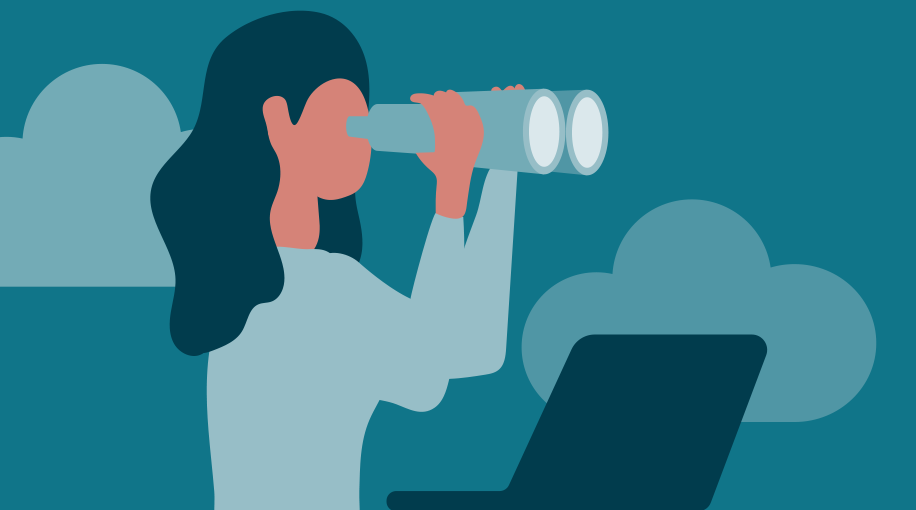 Ones to watch
The announcement of a research collaboration between Synpromics and Solid Biosciences offers the tantalising prospect of a muscle-targeted gene therapy treatment for Duchenne muscular dystrophy (DMD). Solid's lead program (SGT-001) is an AAV microdystrophin gene transfer candidate which has the potential to restore the expression of a modified but functional dystrophin, regardless of a patient's specific mutation. Results from two preclinical studies have already demonstrated that a single administration of SGT-001 leads to long-term expression of the microdystrophin protein in muscle, as well as improvements in muscle histology and function in dogs. The collaboration gives Solid access to Synpromics' synthetic promoters that are only active in a specific cell or particular condition of interest, thus providing the ability to target dystrophic muscle cells. The development space for both symptomatic and disease-modifying treatments for DMD is already crowded, but this new collaboration could offer a step change in the field.- Richard Philipson
---
GlaxoSmithKline to option Adaptimmune's oncology T-cell program
---
The latest in GlaxoSmithKline's R&D shake-up has seen the company take up the option from a 2014 contract to develop Adaptimmune's T-cell therapy. GSK will pay Adaptimmune £48 million ($61 million) to exclusively license the right to research, develop, and sell the company's oncology NY-ESO SPEAR T-cell therapy program.
NY-ESO is being investigated for a range of cancers, including: sarcoma, non-small cell lung cancer, and ovarian cancer. The therapy is also being investigated in combination with Merck's Keytruda (pembrolizumab), an anti-PD-1 inhibitor, this trial had a recent safety scare but Adaptimmune's CEO is confident that this will not result in an FDA trial hold or ongoing issues for the testing.
GSK's option payment is priced at $30 million, with development milestones making up a further $18 million. Adaptimmune will be eligible for undisclosed royalty sums should the therapy reach markets.
Axel Hoos, SVP of Oncology R&D at GSK commented: "The aim of GSK's R&D is to develop medicines with transformational potential for patients. We have seen compelling data for the NY-ESO investigational cell therapy in synovial sarcoma and, following this option exercise, we will capitalize on our in-house Cell and Gene Therapy capabilities to support the development program for GSK3377794. We will continue to explore the potential for this novel cell therapy in multiple tumor types, and in combination with other cancer therapies."
Mustang Bio expands its CAR-T portfolio with Fred Hutch partnership
---
Mustang Bio, a subsidiary of Fortress Biotech, has entered a licensing agreement with the Fred Hutchinson Cancer Center that will expand the company's CAR-T portfolio. Mustang will take over responsibility for the oncology therapy, which targets the CD20 receptor.
The agreement includes partial funding of the upcoming Phase 1/2 trial for the CD20 therapy which will be initially tested in patients with relapsed or refractory B-cell non-Hodgkin lymphomas. Pre-clinical data places the therapy alongside the CD19 targeting therapies of Novartis and Kite. The potential scope for the treatment includes patients whose tumors do not express CD19, or a combinatorial treatment approach alongside the CD19 treatments.
Manuel Litchman, CEO of Mustang, commented, 'We are thrilled to announce this partnership opportunity that will enable us to expand our CAR-T pipeline into CD20-directed immunotherapies targeting B-cell malignancies. We look forward to working with the team at Fred Hutch to rapidly advance the promising CD20 Technology to patients in need. With the execution of this agreement, Mustang is now evaluating six novel CAR-Ts in clinical and pre-clinical trials, and we remain focused on expanding our pipeline of compelling CAR-T therapies.'
---

CFFT commits $3 million to 4DMT's Cystic Fibrosis gene therapy program
Cystic Fibrosis (CF) Foundation Therapeutics (CFFT), an affiliate of the Cystic Fibrosis Foundation, has added $3 million of funding to the investigational new drug (IND) enabling activities of 4D Molecular Therapeutics (4DMT)'s research into its CF gene therapy candidate.
As CF primarily affects lung tissue, often leading to chronic lung infections, 4D's candidate 4D-710 targets lung airway cells with an AAV mediated gene therapy which delivers a functional copy of the mutated CFTR gene, via aerosolized delivery. This latest funding is expected to enable the filing of an IND application to the FDA, acceptance of which would give the green light for human trialling of 4D-710.
CEO of 4D, David Kirn commented, 'We are very pleased and honored to have been selected to receive additional IND candidate development funding from Cystic Fibrosis Foundation Therapeutics Inc., a world leader in CF research and development. The CF Foundation's support for our CF product development further validates the potential of our Therapeutic Vector Evolution platform, and the products engineered from our optimized and proprietary AAV vectors. This additional investment will accelerate IND enabling studies and initiation of clinical testing in CF patients with high unmet medical needs.'
CSO David Shaffer further commented, 'The CFFT is a critical partner for 4DMT's efforts to bring our transformative gene therapy product to CF patients. In addition to financial support, CFFT clinicians, scientists and patient advocates will work closely with 4DMT to advance 4D-710 as efficiently and effectively as possible.'
CAR-T firm Autolus bags $80 million in Series C financing
---
Autolus, a London-based clinical-stage biotechnology company specialized in the development and commercialization of next-generation engineered T cell therapies, has announced that it has raised US$80 million (£59 million) in Series C financing.
The Series C follows the £70 million Series A and B financings taking the total amount of financing raised by Autolus to date to around £129 million. The company will use the funds to establish clinical proof of concept to initiate three clinical trials for four haematological cancer indications- multiple myeloma, diffuse large B cell lymphoma, paediatric acute lymphoblastic leukaemia and T cell lymphoma.
The fundraising campaign was supported by new investors, Cormorant Asset Management and Nextech Invest along with the founding investors Syncona Ltd, Woodford Investment Management and Arix Bioscience.
By utilizing its established cell programming and manufacturing technology platforms, Autolus also plans to advance its pre-clinical pipeline products for solid tumor indications. It will also use the funds to set up the infrastructure required to bring CAR-T cell therapy to market.
Unlike first-generation CAR-Ts, Autolus' products are designed to target two separate cancer-associated antigens, which it hopes will enhance their potency. For instance, their 3rd generation CAR-T candidate for multiple myeloma is designed to simultaneously target two antigens found on multiple myeloma cells- B-cell maturation antigen and transmembrane activator and calcium modulator and cyclophilin ligand interactor.

Nightstar goes public to finance Phase 3 retinal gene therapy trials
---
London-based Oxford University spinout Nightstar Therapeutics has filed an Initial Public Offering (IPO) with Nasdaq which aims to raise up to $86 million to fund Phase 3 trialing of the company's gene therapy, NSR-REP1, for the hereditary, degenerative retinal disease, choroideremia.
Earlier trials of NSR-REP1 found 90% of the 32 subject cohort maintained or improved vision acuity, maintained a year after the initial treatment. The lead product candidate comprises of an AAV vector carrying the Rab escort protein 1 gene, encoding of which is mutated in people with choroideremia. The positive trial results to date have paved the way for Nightstar to expand their investigations into Phase 3, with 140 patients. This would set the company ahead of rival Spark Therapeutics who are still undergoing Phase 1/2 trials.
Nightstar has attracted significant investments to date, including $12 million from Syncona, and most recently $45 million in a Series C financing round. The IPO is new ground for Nightstar whose funding thus far has come from private rounds. The company will hope that public investors are receptive to their offering, in a similar vein to the successes of blulebird bio and Spark on the public market.
---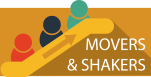 Kiadis Pharma appoints new CMO
Kladis Pharma has announced the appointment of Dr. Andrew Sandler as its new CMO. Dr Sandler has taken over the role from Dr. Jeroen Rovers who will work closely with Dr. Sandler until the end of 2017, as part of a planned transition.
Kladis Pharma is a clinical-stage biopharmaceutical company focused on developing cell-based immunotherapy products for treating blood cancers and inherited blood disorders. Dr. Sandler will oversee the overall medical function and strategy of the company, including clinical development, regulatory affairs, pharmacovigilance and medical affairs.
Dr. Sandler has more than 20 years of experience within the healthcare industry. Most recently, he worked at Medivation (now part of Pfizer) where he was Senior Vice President of Medical Affairs. Prior to that, he was CMO at Dendreon Pharmaceuticals and Spectrum Pharma. He has also held senior-level positions at other pharmaceutical companies, including Bayer Healthcare, Berlex and Seattle Genetics.

Lysogene launches Clinical Advisory Board
---
Biotechnology company Lysogene, focusing on the development of AAV-mediated gene therapy for central nervous system disorders, has announced the launch of a Clinical Advisory Board (CAB). The CAB consisting of leading experts in the field will complement Lysogene's existing Scientific Advisory Board and will provide strategic advice to the company as it advances towards commercialization of its orphan gene therapy candidates for rare CNS diseases.
The inaugural CAB members include: Dr Anupam Chakrapani (Great Ormond Street Hospital for Children NHS, UK), Dr Ronald G. Crystal (Weill Cornell Medicine, USA), Dr Roberto Giugliani (University of Rio Grande do Sul, Brazil), Dr Bénédicte Héron (Armand-Trousseau Hospital, France), Dr Nicole M. Muschol (University Medical Center Hamburg-Eppendorf, Germany), Dr Raymond Y. Wang (Children's Hospital of Orange County, USA), Dr Chester B. Whitley (University of Minnesota, USA) and Dr Michel Zerah (Necker Enfants Malades, France).
---
Written by Applonia Rose and Haaniah Hamid, Cell and Gene Therapy Insights


This work is licensed under a Creative Commons Attribution- NonCommercial – NoDerivatives 4.0 International License.
---